Founder of Synagogue Church of All Nations, SCOAN, Prophet TB Joshua prediction may have hit the rock again having  predicted that billionaire oil magnate Jimoh Ibrahim will become the next governor of Ondo State .
However as fate may have it, The supreme court today threw out jimoh ibrahim case and thus technically Making it impossible for him to be the next governor unless miracle happens wish is a trade mark of Prophet T.B Joshua, let keep our fingers cross.
recall that  jimoh Ibrahim tweeted: "Even though TB Joshua has seen it that I'm the next governor of Ondo State, please let him keep it to himself for now".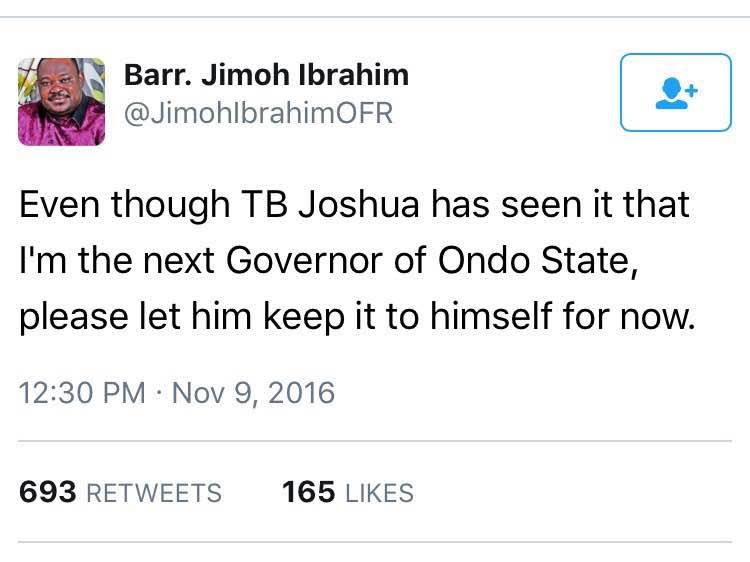 His words: "By the way, in order not to keep you in suspense, what I frankly saw is a woman."
As it turned out, Republican candidate, Donald Trump, emerged winner after defeating her closest opponent, Hillary Clinton of the Democrats.
TB Joshua, in reaction to the backlash, deleted the video from Facebook.
The video has, however, been re-posted.